Giano Extendable Table
Giano is an extendable table. The project was to design an extendable dining table that was easy to use and not dangerous for the user's fingers.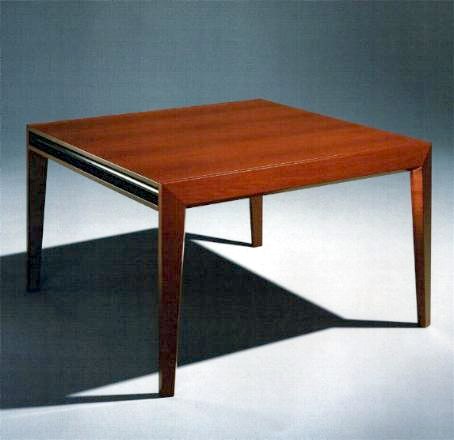 Giano extendable dining table is composed of two overlapped sliding planes, of which the lower one rises at the higher one's level just by overturning, this way reducing the effort necessary to open an usual overturnable table and the risk of injurying fingers.


The photos above show the two overlapped sliding planes and their movement. When side by side, the two planes form a dining table that is double the size of the closed table.
Giano was designed in 1995, manufactured by Cassina, Italy.